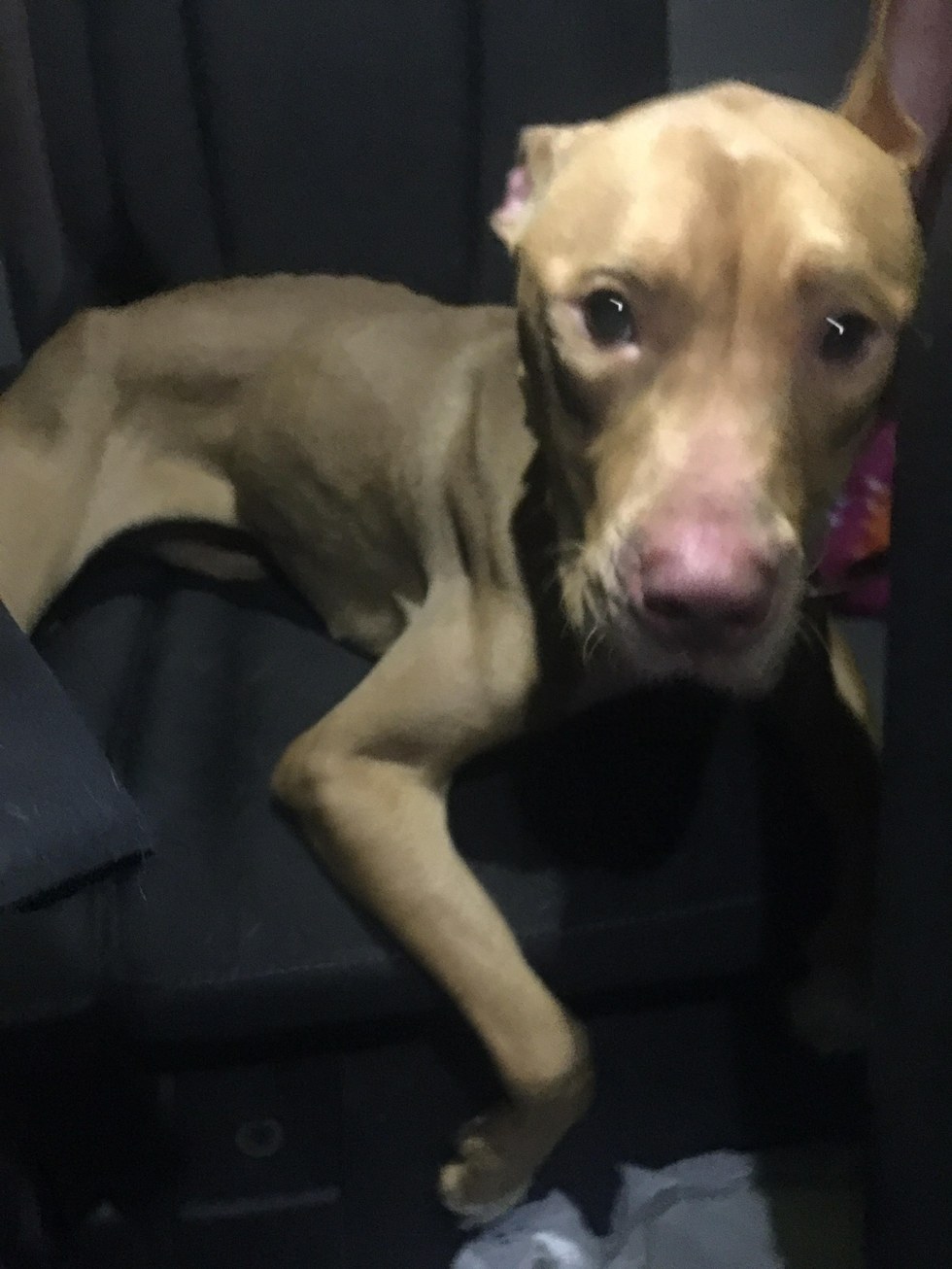 Once again, my Face Book news feed has shown me a great 'happy ending' article about this little abused dog, Ashley.  She was very under weight and had cigarette burns on her head.  The rescuers, No More Pain Rescue , found her in the middle of winter in an abandoned house.  There was no heat, no food, no water.  A New York Fire Department station stepped up to foster Ashley.  After spending a couple of days with her, the team decided to adopt Ashley.  She lives at the fire house and even has her own seat on the fire truck.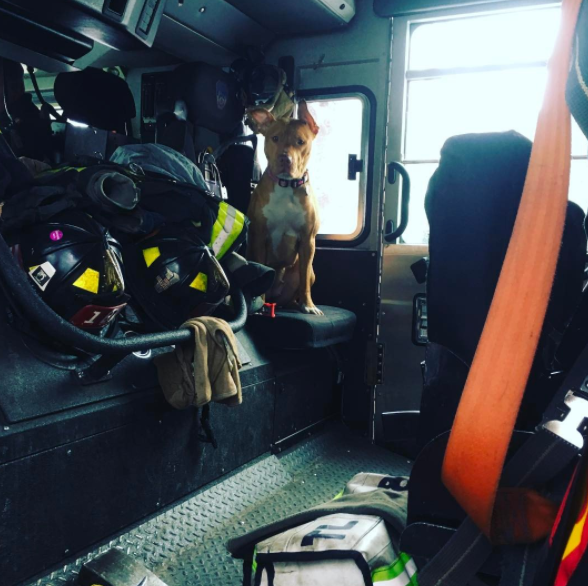 So of course seeing this article made me think "how many more fire departments out there have pit bulls?" I went searching and here you go…
In the town of Newburgh, NY, the fire department adopted Nick.  He had been found tied to a fire hydrant.
Bill Lindler, a fire fighter in Hanahan, SC, saved a puppy from a burning shed.  The puppy, Jake, had an unknown future due to over 50% of his body covered in burns.  Lindler decided to adopt Jake.  As Jake started to heal and get stronger, he went to the fire house with Lindler.  He was a happy puppy and the rest of the fire fighters loved him.  Jake became the official mascot of the Fire Department.
This is only 3 pit bulls.  3 dogs lives changed forever.  3 happy endings.  Not to mention all of the people that these dogs see everyday.  How many lives have these dogs touched in some way?  I know that just from reading these stories that I wish I could meet the people who saved these dogs.  There are more stories about pit bulls being a part of a fire department.  More lives changed…..